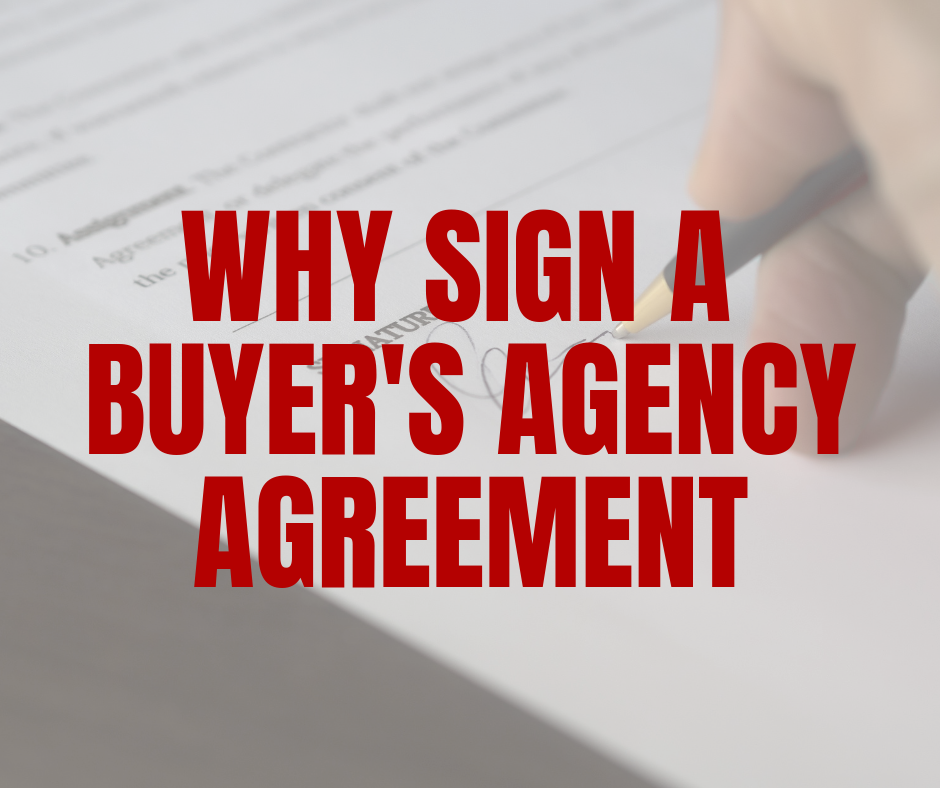 Have you ever had a Real Estate Agent ask you to sign a Buyers Agency Agreement? What's the deal with that? Well, let me tell you! There are some MAJOR advantages to signing a Buyer's Agency Agreement once you find the perfect agent that fits your needs!
Your interests will be professionally represented. When you sign an agreement with a professional Buyer's Agent, it is similar to using an accountant to help you with your taxes, a doctor to help you with your health care, or a mechanic to help you with your car. If you had the time to devote to learning everything about accounting, medicine, and auto mechanics, you could perform those services yourself. Much like Real Estate, a Buyer's Agent is someone who is professionally trained to service all of your personal Real Estate needs.
You will get a personal specialist who understands your home ownership needs. Your Buyer's Agent will understand your real estate needs and concerns, and keep an open line of communication throughout the entire process. They will save you time by doing the leg work, and searching for a home that fits your specific needs, and give you details about all potential homes before you see them.
You will get the home you want with as little hassle as possible. It is nearly impossible to find a home that will meet your exact needs, get a contract negotiated, and close the transaction smoothly without the assistance of an experienced agent. Your Buyer's Agent will take care of all those hassles for you!
Buyer's Agency Agreements are typically free of charge! When you enter into a Buyer's Agency Agreement, you are simply 'hiring' a personal representative who, by law, must represent your best interests to the best of their ability. In many states, the Seller's Agent is responsible for paying your Buyer's Agent fee as well. So, you get a professional agent, who is devoted to protecting your needs and help to find your dream home and help to make one of the most important decisions of your life, and it's usually all free!
So, in the long run, signing a Buyer's Agency Agreement with a trusted Buyer's Agent is absolutely your best bet! If you have more questions about Buyer's Agency Agreements, we'd love to give you more information!
HomeLand Realty Group of Keller Williams
HomeLandRealtyKW@Gmail.com
573-796-3976 or 573-348-9898